Contact Margaret:
M&M Real Estate
10013 100 Ave
Broker/Owner
Hi. My name is Margaret Carroll. I was born and raised on a farm in Northern Alberta and have 1 sister and 4 brothers. I am a wife, Mother and Grandmother. I have been in the Real Estate industry since 1986. I've listed and sold properties in the Peace River Country when I started out back in the 1980's. When our family moved to Edmonton, I then worked in the Edmonton market for many years, and for a few years was an Office administrator/Conveyancer and then worked as an Assistant for a High Profile Realtor, as well. In 1998, I moved to High Level, Alberta and the Real Estate company of M&M Real Estate, which stood for Margaret & Mary, was formed. In 2006, Mary moved on, and I kept the name of our company.
Today, I have 3 Realtors that work for M&M Real Estate. We service the Rainbow Lake, Zama, Fort Vermilion, La Crete and of course the High Level area. We can sell Residential, Commercial, Industrial, Farms and Acreages. Big or Small…we SELL it ALL!!!
We strive for great customer service, professionalism and loyalty in our office and there are no silly questions. I also am licenced in Property Management, and we now provide that service in addition to the Real Estate end.
So... pick up the phone and call us at 780-926-5537 for all your Real Estate needs for the area, or if you have any questions regarding Property Management.
Thank you and I hope to hear from you soon.
---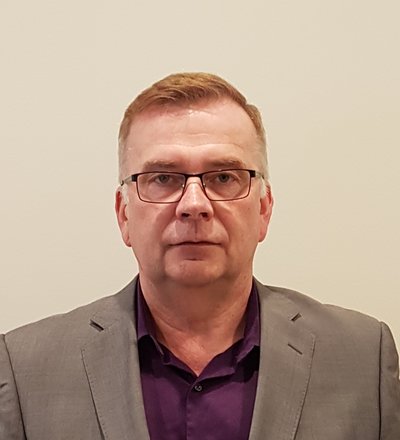 Contact Jack:
M&M Real Estate
10013 100 Ave
Associate Broker
I grew up on a farm in the heart of ranching country at Consul located in southwestern Saskatchewan. After high school I attended Medicine Hat College taking Business Administration. Following college, I worked for ATB Financial and because I was single at the time and eager to see the province, I was one of those guys that was transferred whenever they needed someone to go to a small town. This gave me the opportunity to live in many small communities across the province, including La Crete.
My wife Betty and I returned to the area in 1983 and have raised our family here. Over the past 35 years, I have seen our communities grow and experience the ups and downs of the local economy, and I have always felt encouraged by the positive attitude of the local residents. Some non-residents think we are isolated and see our location as a negative, but I think our isolation has been our biggest asset. Our location has given our businesses an opportunity to grow and be able to offer the goods and services our residents need. Over the years I have been a steadfast promoter of our region and have served on various board and committees working toward bringing more opportunities and services to the area.
In 1994, I became a licenced Real Estate Associate and at that time I also started to article to be a Real Estate Appraiser. I received a CRA designation from The Appraisal Institute of Canada in 1999. I have since retired from Appraising and prefer to focus on sales instead. In 2000 I joined M & M Real Estate and completed the Real Estate Brokers Program in 2003. I find it very rewarding to assist someone in finding that property that checks most of the boxes on their list of must haves.
---
Contact Helen:
M&M Real Estate
10013 100 Ave
Realtor®
As a long-time resident of High Level, I have obtained an extensive knowledge in all aspects of the High Level Real Estate market. Real Estate has been a passion of mine for the past 20 years and I enjoy all aspects of the industry. I started working in the industry as an unlicensed assistant along-side Margaret and Mary for approximately five years before obtaining my licence to practice Real Estate. Every day brings a new challenge and opportunity and I am fortunate to have the experience and knowledge to be able to handle any task that comes my way. I look forward to working together and addressing any buying or selling needs you might have.
---